..:: Corporate Info ::..
In 1963, Sanyu Resin Co. Ltd was established in Japan,as a manufacturer of electrical and electronics insulation materials for industry related use.
Today, SANYU REC is one of the world's biggest suppliers of epoxy, urethane and other resin products.
Its products are abundantly exported to countries across the globe. In 1996, it formed SANYU JUSHI SDN BHD to cater to the South East Asia region.
Company Info
SANYU JUSHI SDN. BHD (199601008775/381123-M)
Date of incorporation effective 25th March 1996
Location :
Lot 64 (PT400) Persiaran Bunga Tanjung 2, Senawang Industrial Park, 70400 Seremban, Negeri Sembilan Darul Khusus, Malaysia
Contact Numbers
Phone :
+606-678 7570, +606-678 7571 & +606-678 7633
Fax :
+606-679 4711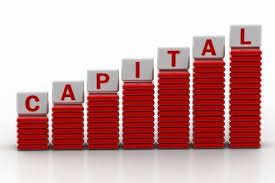 Start Up Capital
Authorised Capital for start up in 1996 was
RM 10,000,000
Our Principal Bankers
(a) MUFG Bank Malaysia Bhd
(b) Malayan Banking Bhd. (Seremban Branch)
(c) Hong Leong Bank bhd (Senawang, Seremban Branch)
Principal Business Activities :
Design & Development, Manufacture and Sales
Types of Products :
(i) Epoxy Resin
(ii) Polyurethane
(iii) UV Resin
(iv) Other Resin

Group and Affiliates Structure
Parent Company :
SANYU REC Co. Ltd. 5-1, 3-Chome, Doucho Takatsuki-Shi, Osaka 569-8558, Japan http://www.sanyu-rec.jp/
Trading House :
Sanyu Rec (M) Sdn Bhd
Manufacturing bases :
Japan, South Korea, Taiwan,
Malaysia, and China
http://www.sanyu-rec.jp/ http://www.sanyuresin.com/index.html